Our mission is to improve the quality of life for people suffering from pain, muscle injuries and joint immobility. We are committed to developing easy to use, consumer-oriented solutions using the deep heat therapy of diathermy.
We are an industry leader in innovative diathermy technology. ViaTherm Therapeutics, LLC. is breaking new ground in the development of therapeutic deep heating products. The medical devices that we design and manufacture can reduce the pain associated with injury and aging, as well as helping to promote flexibility, mobility, and assist circulation.
As a company, our goal is to provide outstanding products for use in long-term care, rehabilitation, and physical therapy settings, and for at-home pain management. We are committed to ensuring the safety and satisfaction of our customers by meeting the highest standards in all aspects of our business.
MICHAEL THOMAS


Chairman
Michael Thomas has been as an executive leader in the health care industry for more than 25 years. Currently, he is CEO of ViaTherm Therapeutics LLC., where he is working to re-invent deep heat pain management with a direct-to-consumer, wearable diathermy device. He also is the president and CEO of Appian Partners. As a health care adviser group, Appian Partners provides strategy development and implementation services for medical device and health care services. Its clients include early-stage startups as well as Fortune 50 global conglomerates.
MICHAEL CHENEY


Vice President of Marketing
Michael Cheney has more than 30 years of experience as a strategic marketing "architect" and leader for medical device, pharmaceutical, and biotechnology companies. He has spent a decade in neuropsychopharmacology and has launched major market-shaping brands for Wyeth Laboratories and BASF/Knoll Pharmaceuticals. He also has extensive experience in the respiratory care and sleep-disordered breathing markets.
ROBERT M. UNETICH, PE


Vice President of Product Research & Development
During his extensive career in RF engineering and design, Bob worked for Honeywell Information Systems, EMCEE Broadcast Products, Harris Corp., and RCA Broadcast Division. He and two other RCA staff members founded ITS Corporation,which was acquired by ADC Telecommunications in 1996. Bob was Chairman of Axcera LLC from 2005 until 2007, and founded GigaHertz LLC in the Pittsburgh area to specialize in RF design and consulting. His technical papers have been published extensively and they include chapters in three editions of the NAB Engineering Handbook. Bob holds two patents for transmitter components and was Adjunct Professor of Electrical Engineering at Carnegie Mellon University for several years.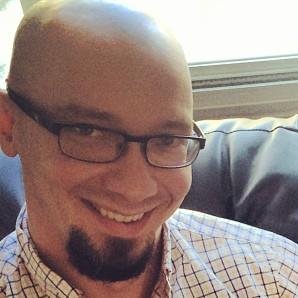 JAMES EASTBURN


Director of Engineering
James is a specialist in RF engineering and induction coil & circuitry design; integrally involved in transferring the Viatherm REBOUND technology into both the BOOST and VIVY product systems.